Cupcakes are popular now for parties, weddings, office gatherings, etc. I've found that aprons made from cupcake themed fabrics are also in style. I've made up some in different styles for women and little girls. The first ones is the little girl's apron:
Child's 5/6 cupcake apron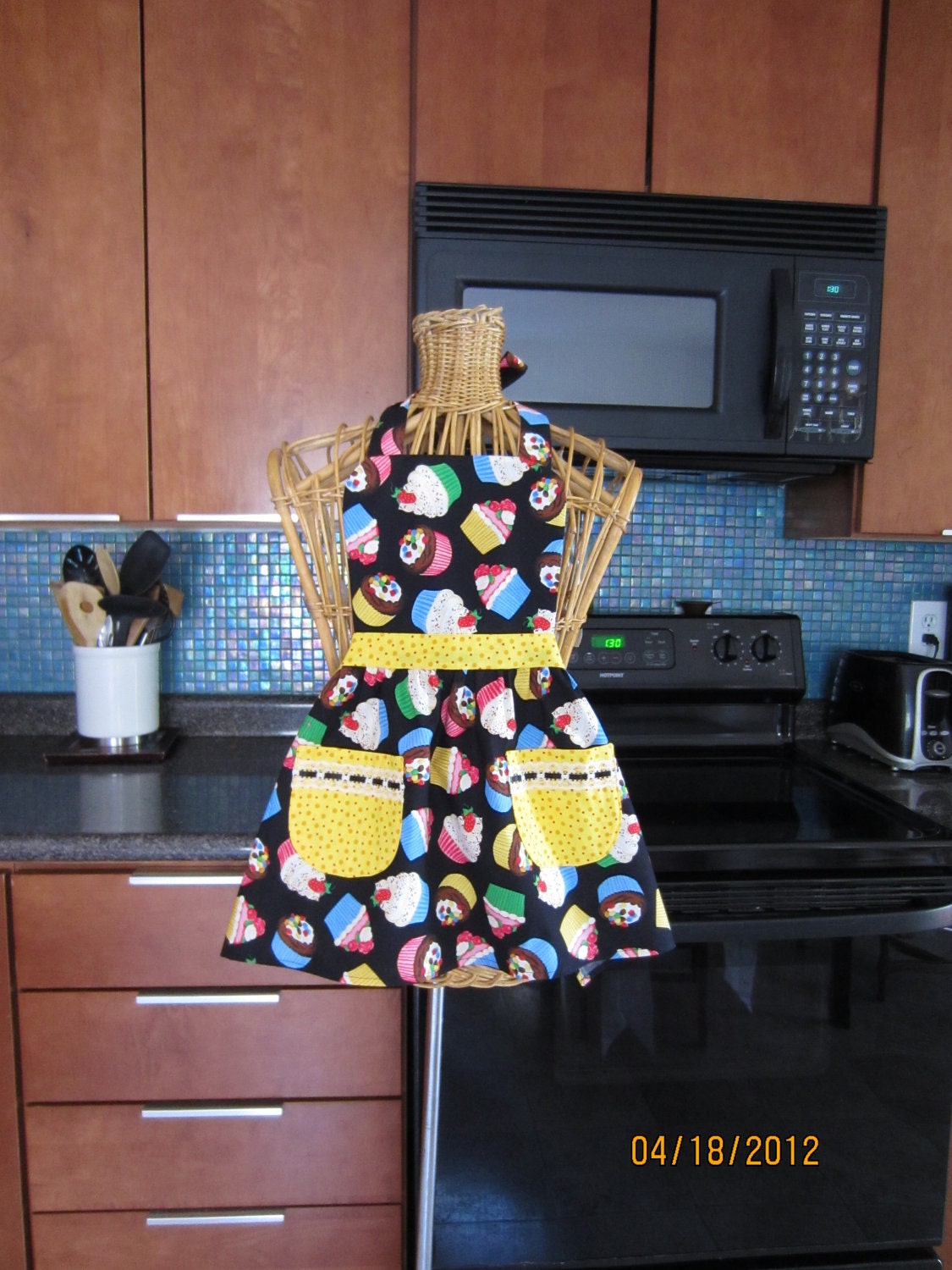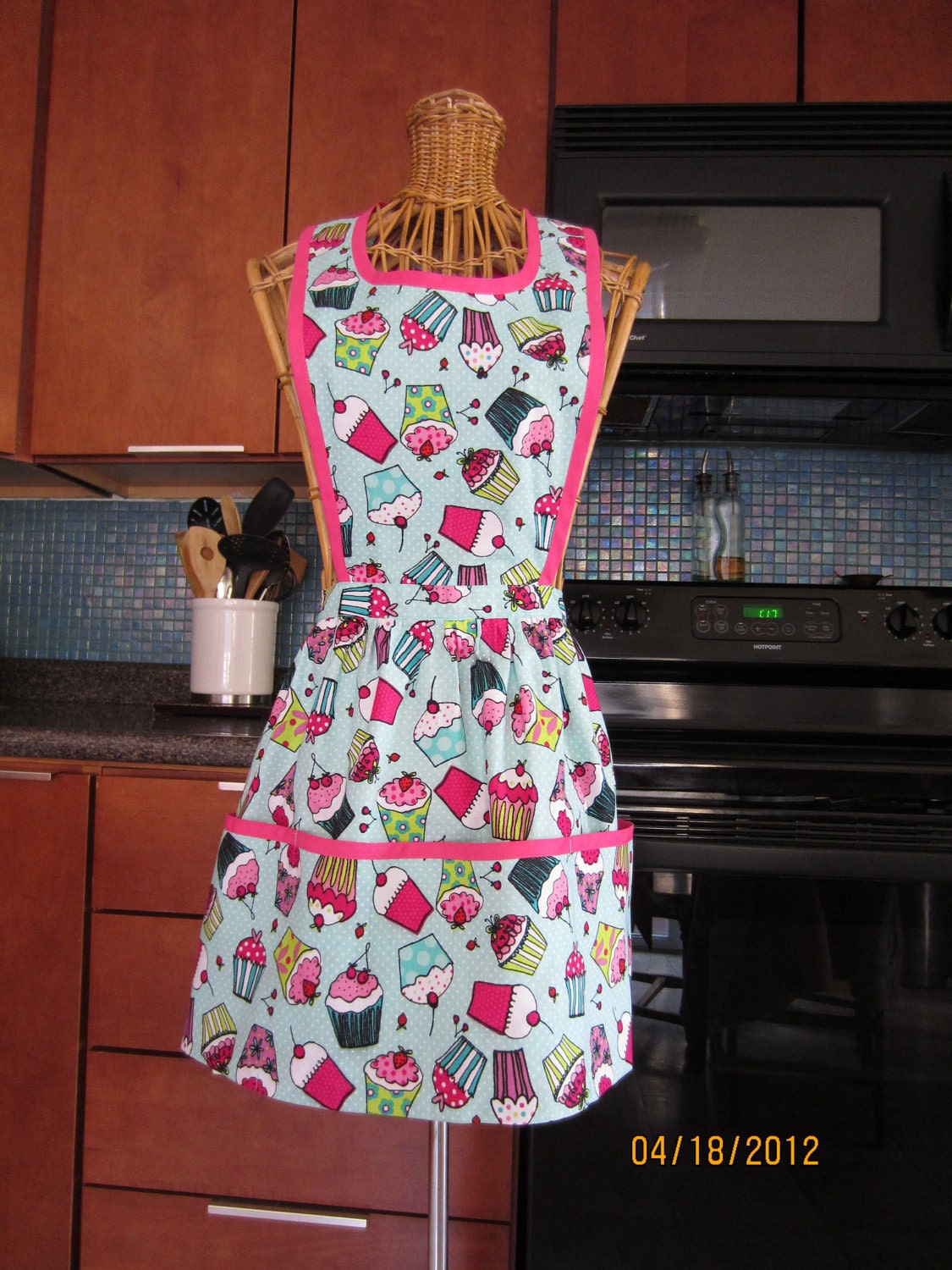 This second one is the "Diana" style named after my oldest daughter. It has a large pocket that runs the entire width of the skirt and is perfect for cooking, baking, gardening, etc. as the pocket can hold all kinds of gadgets. This is a retro apron style.
Diana Cupcake Apron
The "Laura" apron below is named after my middle daughter. This is the more modern, "sassy", apron and is made in the halter style. This is more of a hostess apron and is perfect for the younger set and for bridal shower.
Laura Cupcake Apron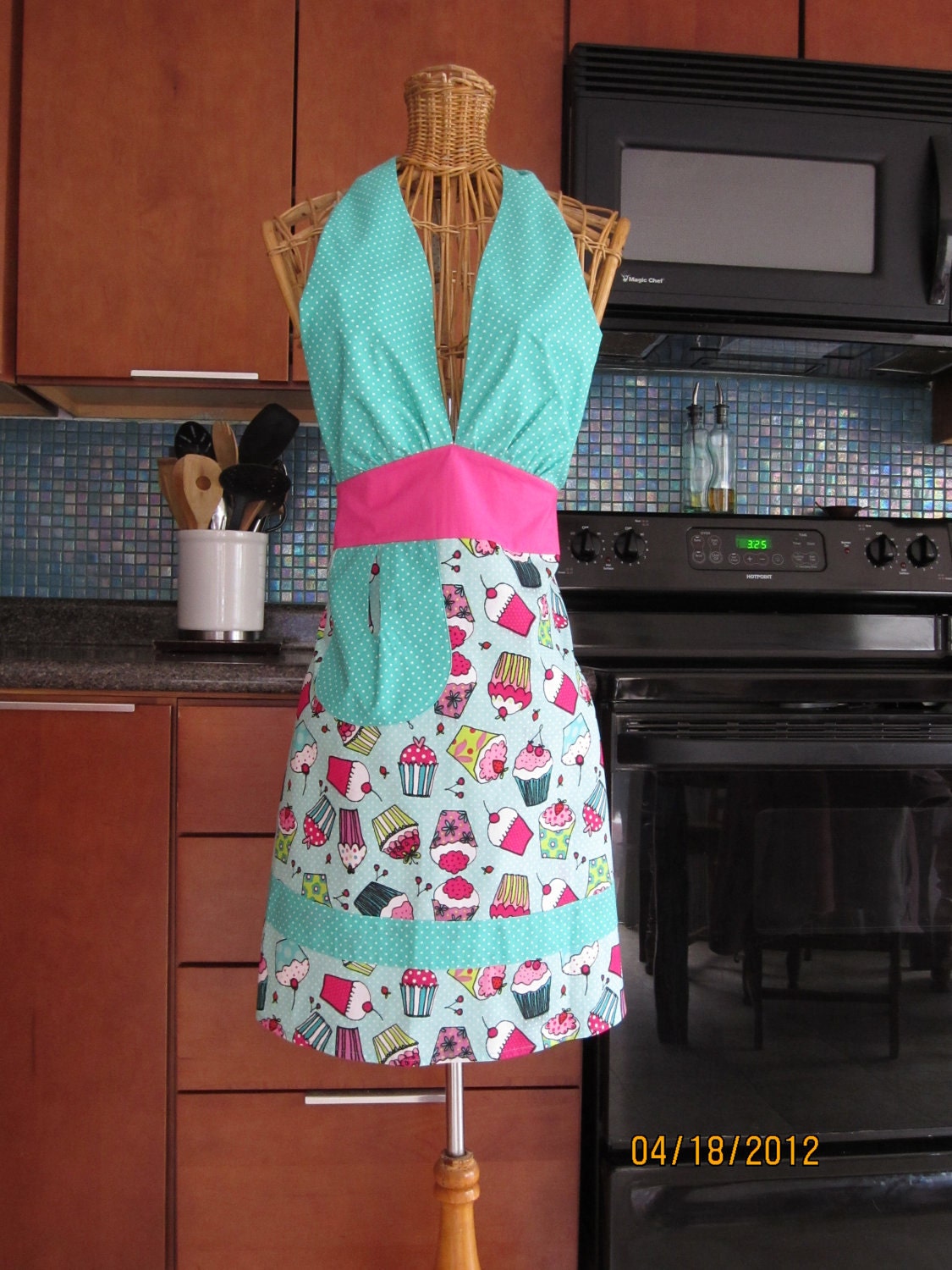 And this black and yellow cupcake apron
is called the "Sonia" style for my third and
youngest daughter. It has a full skirt and long ties. Some Sonia aprons come with these cute gathered pockets and others have more traditional pockets. This is a perfect style for the kitchen and for a hostess apron.
Sonia cupcake apron